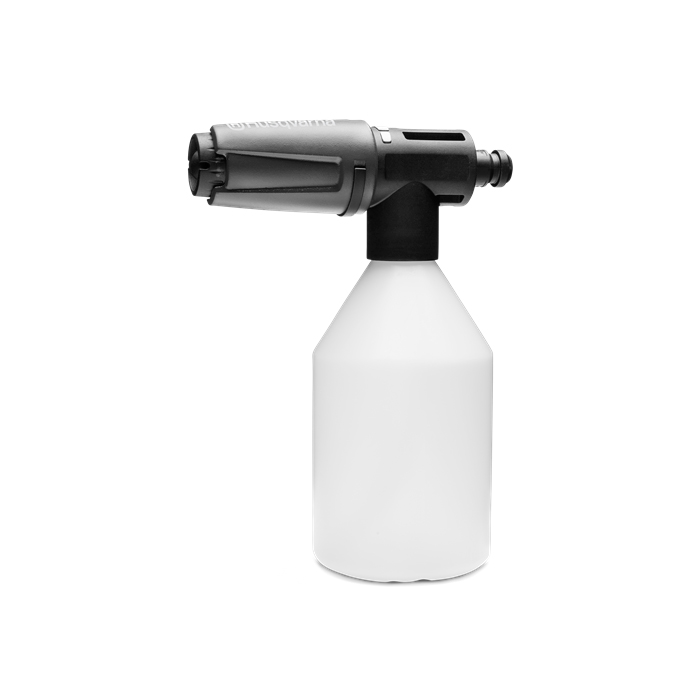 Foam Sprayer for Husqvarna Pressure Washers
Carriage:

Delivery from £5.00 if ordered without a machine, to check please c

all or

click here for more information...
Description
The Foam Sprayer FS 300 is an efficient and fast covering foam sprayer with a dosage button for the perfect dosage depending on the task. The mix of air and the detergent-mix generates a foam jet, and the foam then sticks to the dirt for a long time giving a better detergent effect. The Foam Sprayer FS 300 saves up to 30% detergent compared to a standard foam sprayer.
For PW 125 - PW 350
Dedicated
Spares Department