June Gardening Tips
JUne GARDENING TIPS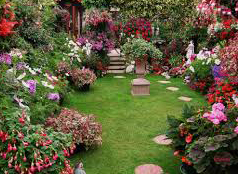 Welcome to our monthly blog offering handy hits and tips to keep your lawns and gardens in tip top condition. Each section has links to corresponding products available from Mow With Us.
TOP 10 JOBS
Mow lawns at least once a week
Hoe borders regularly to keep down weeds
Be water-wise, especially in drought-affected areas
Pinch out side shoots on tomatoes
Harvest lettuce, radish, other salads, and early potatoes
Position summer hanging baskets and containers outside
Plant out summer bedding
Stake tall or floppy plants
Prune many spring flowering shrubs
Shade greenhouses to keep them cool and prevent scorch
Lawns
Keep mowing regularly, except during drought. In hot weather, set the mower at a slightly higher level than normal for early summer. This can prevent the lawn drying in hot weather.
Last time to apply a liquid summer lawn fertiliser, especially if a spring feed was not given. A soluble feed and weed product may be useful if there are weeds present in the lawn.
Don't worry unduly about brown patches on the lawn - they will recover quickly when the autumn rains arrive.
If a completely green lawn is necessary, then use a sprinkler once a week. Place an open jam-jar on the lawn and leave the sprinkler running for sufficient time for 13mm (0.5in) of water to collect in the bottom of the jar. This is the optimum amount to avoid wasting water, while still wetting the roots sufficiently.
New areas of grass, sown or turfed in the spring, will need extra watering to keep them going through their first summer.
Lawn growth slows down in late summer. Raise the cutting height slightly as the month progresses, to help the grass better resist the wear it suffers in summer.
Troubleshooting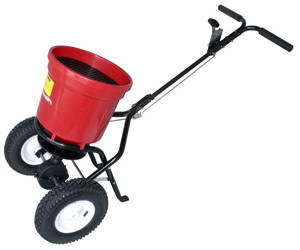 Inspect any yellow patches on the lawn: if they contain small pinkish-red strands, then you may have red-thread in the lawn. This is a fungal disease, common on light soils after heavy rain, when the nitrogen is washed out of the soil. A nitrogen-rich fertiliser should remedy the situation, and the damage is rarely long-lived.
g.Isolated weeds can be dug out or spot-treated with a paint-on weed killer.
When mowing, take time to generally inspect the lawn. You may notice areas that could benefit from more radical renovation in the autumn.
Flowers
Sowing and planting
Autumn-flowering bulbs, such as autumn crocuses, Colchicum, Sternbergia, Amaryllis and Nerine, can be planted now.
Some seeds are best planted just after collection, and others may need specific climatic conditions to break dormancy (e.g. some alpines). If unsure, then sow seeds in 'batches', i.e. one immediately after collecting, one in winter, and one in the following spring.
Cutting back, pruning and dividinG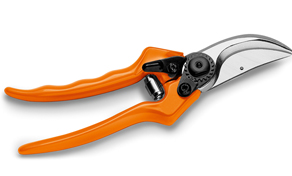 Click here to view our range of hand tools
Cutting back plants in baskets followed by feeding can encourage new growth and help revive tired displays.
Cut back delphiniums and geraniums after the first flush of flowers to encourage a second flowering period. Feed after cutting them back.
Deadhead flower borders regularly to prolong flowering. Disbud and dead-head dahlias if growing for large blooms. Leave roses that produce attractive hips.
Plants with a carpet-like growth habit, e.g. some alpines, can become patchy, with central areas dying off. These patches can be in-filled with gritty compost, to encourage re-growth.
General maintenance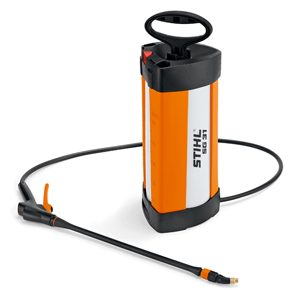 click on the image to see our sprayers
Prop up tall perennials such as lupins, delphiniums and gladioli if staking was neglected earlier in the season.
Liquid feed containerised plants and keep well watered in dry spells.
Some late-flowering border perennials may benefit from a quick-acting feed before they come into bloom, especially if the soil is not very fertile.
Mulching borders can help retain moisture, and keep down the weeds - this will save a lot of work. A really thick layer of mulch (5-7.5cm/2-3in all over) works best.
Most perennial weeds are best dealt with in the summer when the weeds are in active growth. Digging out often works, but applying a weed killer can be more practical, particularly for large areas.
Planning ahead
Start collecting seed from plants you want to grow next year, especially annuals such as Calendula, poppy and love-in-a-mist.
Pest and disease watch
Inspect lilies for the scarlet lily beetle whose larvae can strip plants in days.
Vine weevils can also be a problem at this time of year.
Small holes and tears in new foliage of ornamentals such as Caryopteris, Fuchsia and Dahlia are most likely caused by capsid bug damage.
Watch out for aphids (greeenfly and blackfly) on stems and leaves of young shoots.
Sudden collapse of apparently healthy clematis, especially the large-flowered cultivars, could indicate clematis wilt.
In dry weather powdery mildew can play havoc with plants such as clematis, roses and Lonicera.
Look out for and treat black spot on roses and scab on Pyracantha.
Trees & shrubs
click on the image for our range of hedge trimmers
Pruning and training
Fast-growing hedges such as Leyland cypress should be clipped as necessary throughout the growing season.
Tie-in climbers and ramblers as they grow.
General maintenance
Look out for tall, flowering stalks on established bamboos and remove them promptly. Flowering can weaken the plants, as well as being unsightly.
Ensure newly planted trees and shrubs do not dry out. They often need much more water than people imagine
Remove rose suckers and tree suckers.