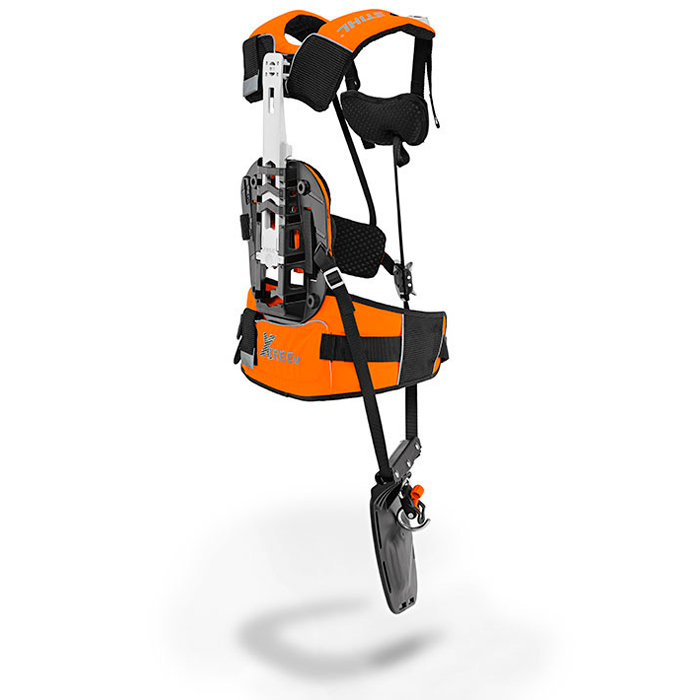 Stihl ADVANCE X-TREEm Forestry Harness
Carriage:

Delivery from £10.00 if ordered without a machine, to check please c

all or

click here for more information...
Description
Offering outstanding ergonomic design, specially developed for long periods of forestry work using circular saws. Highly comfortable to wear due to the length-adjustable back section and infinitely variable load distribution between the shoulders and hips, for FS 89 – FS 560, and FSA 90.
Dedicated
Spares Department