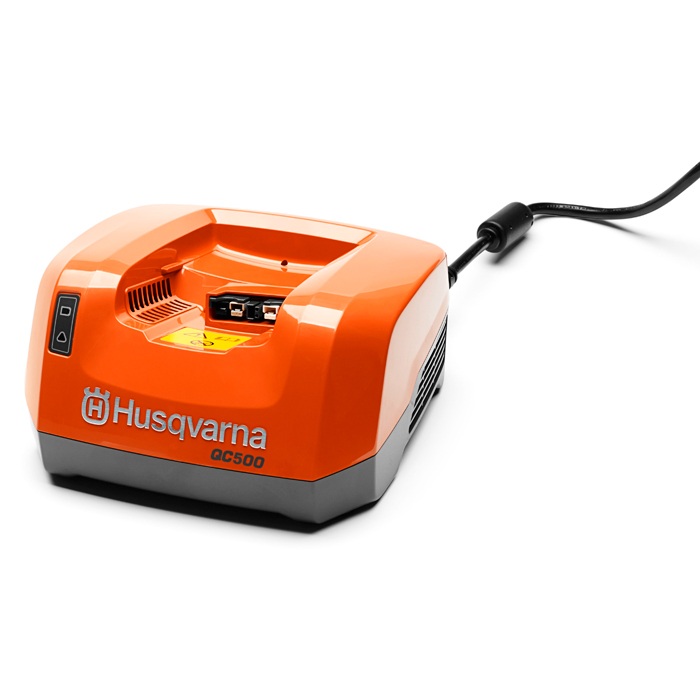 Husqvarna QC500 High Speed Charger
Carriage:

Delivery from £5.00 if ordered without a machine, to check please c

all or

click here for more information...
Description
The Husqvarna QC500 Charger is optimised for fast charging of Husqvarna backpack batteries, plus the integrated BLi300 battery. 500W output with active battery cooling charges batteries up to 50% faster than our QC330 charger, cutting downtime as it increases productivity.
Dedicated
Spares Department