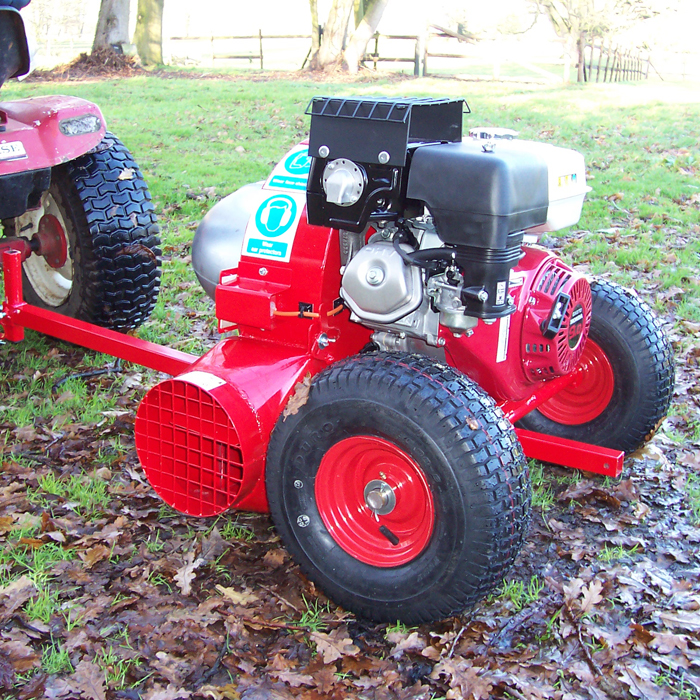 SCH LB Leaf Blower
Carriage:

Free of charge delivery to UK Mainland, this does exclude Islands and the Scottish Highlands, to check please c

all or

click here for more information...
Power:

4-Stroke Petrol
Free 1 Litre of WGM 10W40 Oil with this machine
Description
The towed blower moves leaves in bulk leaving them ready for collection. The blower in effect, replaces a manual rake. The blower also makes a simple task of moving leaves from flower beds, edges of drives and pathways etc.
Specification
Brand - Billy Goat
Model - LB
Type - Towed Blower
Engine - 4 Stroke 9.0hp
Fan Diameter - 24 " (60 cm)
Dedicated
Spares Department