Echo SRM-2620TES Loop Handle Brushcutter
PDI: This machine will be supplied fully PDI'd as per the manufacturers specifications. See more...
Delivery: Free delivery to the UK mainland (Except Scottish Highlands and islands). See more...

Description
A lightweight 25.4cc loop handle brushcutter, the SRM-2620TES has more cutting torque than traditional models. A 2.07 gear reduction ratio generates more torque for greater cutting performance.
Greater torque means the unit can maintain speed under heavy loads, enabling the user to trim in one pass instead of several.
The SRM-2620TES starts almost effortlessly thanks to the Easy Start system.
Features
21.2CC PREMIUM GRADE ECHO® ENGINE - Ensures superior performance, durability and reliability
LOOP HANDLE - Adjustable for enhanced user comfort and machine manoeuvrability
TOOL-LESS AIR FILTER COVER - For easy air filter access, even when wearing gloves
COMMERCIAL GRADE 2-STAGE AIR FILTRATION - Pleated paper main air filter means longer service intervals and easier cleaning than felt filter. A foam pre-filter keeps dust and debris out of the pleats
ANTI-VIBRATION SYSTEM - Comfortable to operate for extended periods
'TAP AND GO' SYSTEM - Releases more line for the operator with a single tap
EASY START - Spring assisted starting system for quick, almost effortless starting. Just one or two gentle pulls of the recoil will start the engine. A warm engine will usually start with one half pull of the recoil rope
LOW EMISSIONS - Stage 2 compliant low emission engine means reduced exhaust emissions
WARRANTY - ECHO power tools come with a five year domestic warranty or a two year warranty in professional use (registration of ECHO products and servicing are necessary to validate the warranty)
HIGH TORQUE GEARBOX - Greater cutting performance from a smaller engine. Lower overall weight enhances user comfort without compromising performance
Specification
Model SRM-2620TESL
Engine Displacement 25.4cc
Dry Weight 5.8kg
Output 104kW
Length w/o Cutting Head 1798mm
Fuel Tank Capacity 0.61L
Vibration 4.6m/s2
Accessories
120o Articulating Hedge Trimmer Attachment
Replacement Nylon Cord
2 stroke oil 1 Litre bottle
Fuel Mixing Bottle - Complete with 25/1, 32/1, 40/1 & 50/1 mixing ratios. (50/1 required on this machine)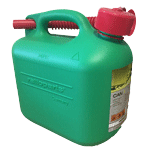 5 Litre fuel can
Fuel Fit - Fuel stabiliser additive for petrol engines. Protects your engine against harmful impact of ethanol blended petrol.
Free Delivery
to UK Mainland
Dedicated
Spares Department