Tanaka TBC 240S Brushcutter
PDI: This machine will be supplied fully PDI'd as per the manufacturers specifications. See more...
Delivery: Free delivery to the UK mainland (Except Scottish Highlands and islands). See more...

Description
Tanaka TBC 240S is lightweight and has great balance for less fatigue and better manoeuvrability, and features Tanaka's revolutionary S-start easy starting system. This machine can be started with your finger and thumb first time every time.
Features
24cc Pure Fire® two-stoke engine meets emissions levels without sacrificing power, adding weight, or creating maintenance headaches

Commercial grade engine provides excellent performance and durability

S-start effortless and reliable starting system reduces the amount of pull force by 50%

Lightweight and great balance for less fatigue and better maneuverability

Rugged tank guard protects the fuel tank from damage

Splined solid steel drive shaft for better performance and durability

Anti-vibration system provides maximum comfort to get more done with less fatigue

5" Standard two-line semi automatic trimmer head, .095" trimmer line
Specification
Model TBC240S
Engine PureFire 2-stroke
Capacity 24cc
Max Power 0.85KW
Start Mechanism S-start: Soft & smooth start of recoil
Fuel Tank Capacity 0.52L
Line Diameter 2.5mm
Dry Weight 4.4kg
Warranty 5 Years
Accessories
TPH200 Hedge Trimmer Attachment
TPS200 Pole Pruner Attachment
Replacement Nylon Cord
2 stroke oil 1 Litre bottle
Fuel Mixing Bottle - Complete with 25/1, 32/1, 40/1 & 50/1 mixing ratios. (50/1 required on this machine)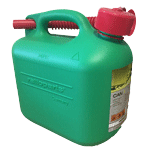 5 Litre fuel can
Fuel Fit - Fuel stabiliser additive for petrol engines. Protects your engine against harmful impact of ethanol blended petrol.
Free Delivery
to UK Mainland
Dedicated
Spares Department