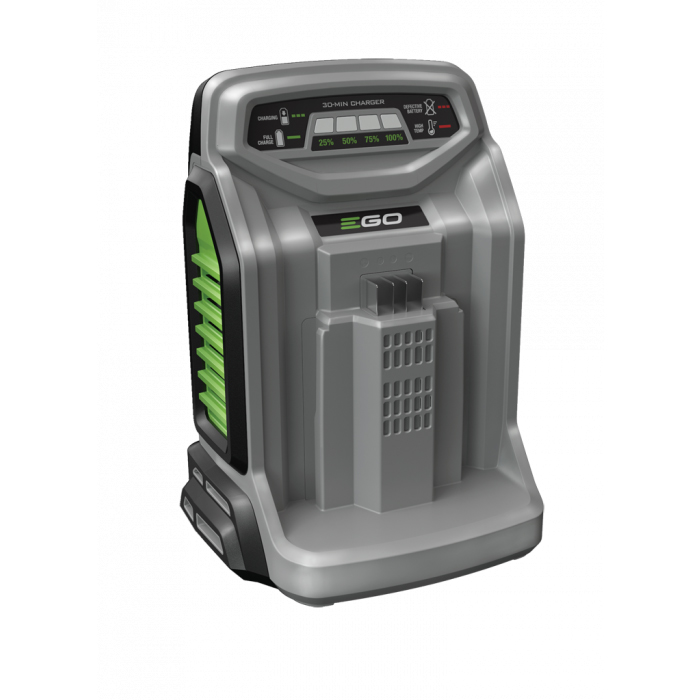 EGO CH5500E Rapid Charger
Delivery: From £10.00 Incl VAT, if ordered without a machine. See more...
Click here to see run and charge times for ego Cordless Equipment
Description
The EGO Power+ system boasts a revolutionary charging system. In just 40 minutes, a depleted 2.0 Ah battery can be fully recharged with the Standard Charger. The rapid recharge capability ensures limited downtime with any battery in the EGO platform.
Compatible with all EGO power+ batteries
Charges the 2.0 Ah battery in 40 minutes and the 4.0 Ah battery in 80 minutes
Fan-cooled charging system prevents the battery and charger from overheating
Integrated LED charging indicator lights to let you know if your battery has a full charge or not
Specification
Model CH5500E
Charge Time (4.0Ah Battery) 30 mins
Charge Time (2.0Ah Battery) 25 mins
Weight 2.1kg
Free Delivery
to UK Mainland
Dedicated
Spares Department