Echo HC-331ES Hedge Cutter
PDI: This machine will be supplied fully PDI'd as per the manufacturers specifications. See more...
Delivery: Free delivery to the UK mainland (Except Scottish Highlands and islands). See more...

Description
The Echo HC-331ES hedge cutter is the lightest but toughest easy-start hedgetrimmer, offering robust engineering to perform effortlessly and immaculately. The Echo HC331ES hedgecutter is carefully balanced, razor sharp, precision ground and smooth running. Echo hedgetrimmers are built to last, grooming your hedge year after year. Built for professionals, in private use an Echo HC-331 ES hedgetrimmer could last a lifetime.
Features
21.2CC PREMIUM GRADE ECHO® ENGINE - Ensures superior performance, durability and reliability
EASY START - Spring assisted starting system for quick, almost effortless starting. Just one or two gentle pulls of the recoil will start the engine. A warm engine will usually start with one half pull of the recoil rope
LOW EMISSIONS - Stage 2 compliant low emission engine means reduced exhaust emissions
SINGLE BLADE - Cutting in one direction gives a superior long-term finish. 35mm blade pitch for tackling a variety of different hedges
CATCHER - For catching and sweeping cuttings from the hedge
FRONT EXHAUST PIPE - Superior exhaust system means exhaust emissions are directed away from user. This also prevents scorching and discolouration of the hedge
VERTICAL FUEL FILLER NECK - Enables easier re-fuelling
ANTI-VIBRATION SYSTEM - For comfortable operation and use over extended periods
TOOL-FREE ACCESS TO AIR FILTER - Easy access to air filter, even when wearing gloves
WARRANTY - ECHO power tools come with a five year domestic warranty or a two year warranty in professional use (registration of ECHO products and servicing are necessary to validate the warranty)
Specification
Model HC-331ES
Engine Displacement 23.6cc
Dry Weight 5.8kg
Output 0.7kW
Effiective Cutter Length 30" (76cm)
Fuel Tank Capacity 0.50L
Blade Layout Single
Vibration 5.3m/s2
Warranty 5 Year Domestic & 2 Year Professional
Accessories
2 stroke oil 1 Litre bottle
Fuel Mixing Bottle - Complete with 25/1, 32/1, 40/1 & 50/1 mixing ratios. (50/1 required on this machine)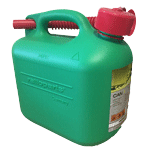 5 Litre fuel can
Fuel Fit - Fuel stabiliser additive for petrol engines. Protects your engine against harmful impact of ethanol blended petrol.
Free Delivery
to UK Mainland
Dedicated
Spares Department