Stihl MM 55 MultiSystem
Delivery: Free delivery to UK Mainland (except Scottish Highlands or Islands). See more...
Description
With the STIHL MultiSystem, you'll be ready to tackle a wide range of tasks from aerating lawns, cultivating soil to cleaning surfaces. The core component, the STIHL MultiEngine MM 55, complete with wheel kit, can quickly and easily be combined with the STIHL MultiTools.
Features
Handle folds for storage and transport - The STIHL MultiEngine comprises of a powerful drive unit and a frame that folds down quickly and easily for transport or storage without the need for any additional tools.
Convenient to transport - The STIHL MultiSystem folds down quickly and easily, even with an attachment fitted. This can be done without the need for additional tools and makes the MultiSystem convenient to carry, transport and store. For your all-round safety when operating the STIHL MultiSystem we recommend that you wear goggles, sturdy footwear, gloves and ear defenders.
Multi-function control handle - This houses all the engine controls. Easy, comfortable thumb-operated control means the operator's hand never leaves the handle.
Multi-functional gear box - The multi-functional gear box can be easily changed from forward to reverse.
Manual fuel pump (purger) - A small fuel pump delivers fuel to the carburettor at the touch of a button. This reduces the number of starting pulls required following extended breaks in operations.
Shielded spark plug cover - The spark plug cover integrated into the housing protects the motor against damage.
Specification
Model MM55
Displacement 27.2cm3
Power Output 0.75kW
Weight 7.9kg
Vibration Levels (L/R) 2.4/3.6m/s2
Sound Pressure Level 92dB(A)
Sound Power Level 102dB(A)
Warranty 2 Years
Accessories
2 stroke oil 1 Litre bottle
Fuel Mixing Bottle - Complete with 25/1, 32/1, 40/1 & 50/1 mixing ratios. (50/1 required on this machine)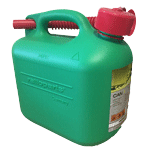 5 Litre fuel can
Fuel Fit - Fuel stabiliser additive for petrol engines. Protects your engine against harmful impact of ethanol blended petrol.
Free Delivery
to UK Mainland
Dedicated
Spares Department