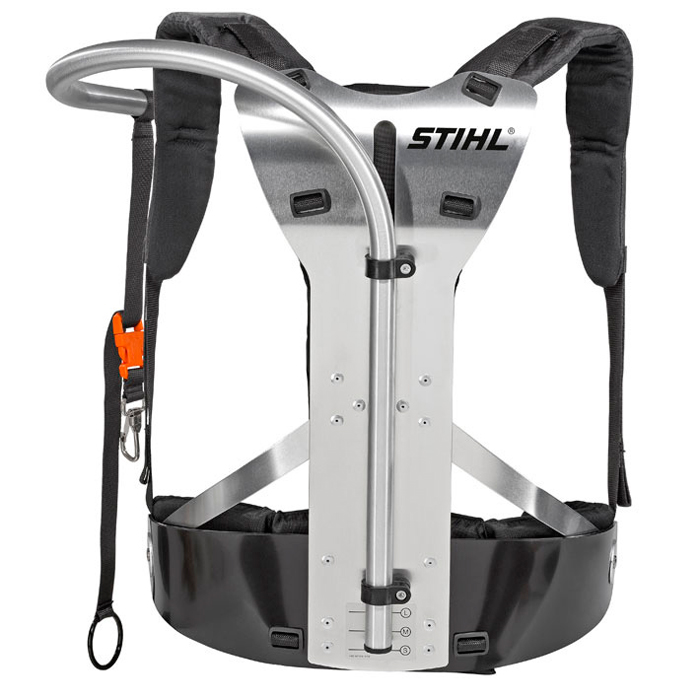 Stihl RTS Harness
Carriage:

Delivery from £10.00 if ordered without a machine, to check please c

all or

click here for more information...
Description
The RTS Super Harness transfers the weight of a long reach hedge trimmer to the user's hips resulting in a dramatic reduction in back stress while allowing full freedom of movement. The RTS Harness can be easily adjusted to suit the user's size. Suitable for HL 95, HL 100, HLE 71 (not for HLE 71 K), KM-HL 135° and KM-HT.
Dedicated
Spares Department