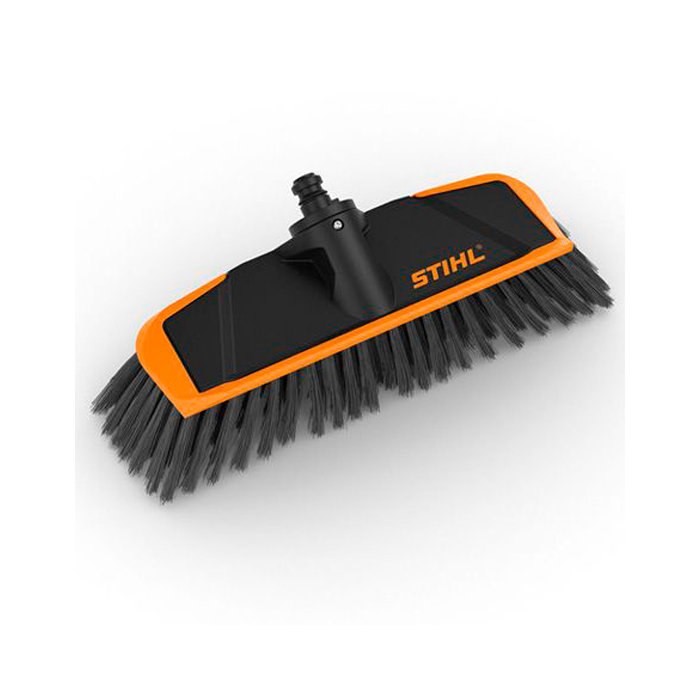 Wash Brushes for Stihl Pressure Washers
Carriage:

Delivery from £5.00 if ordered without a machine, to check please c

all or

click here for more information...
Description
Flat Wash Brush - Approx 285mm wide. For cleaning delicate surfaces. With integrated rubber lip for removing water residue.
Vehicle Cleaning set - Consisting of a wash brush, a vehicle nozzle and a 90o angle nozzle.
Rorating Wash Brush - 155mm diameter. For effective cleaning of sensitive surfaces, with rotating inner brish and adjustable working angle.
All for RE 88 - RE 143 PLUS models.
Dedicated
Spares Department