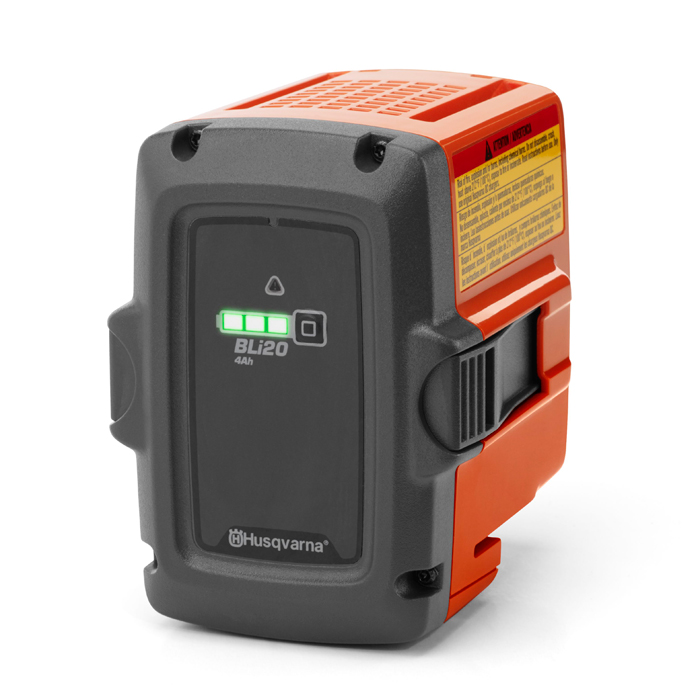 Husqvarna BLi20 Battery
Carriage:

Delivery from £10.00 if ordered without a machine, to check please c

all or

click here for more information...
Description
Integrated battery suitable for home use, offering high capacity for extended runtime. Specially designed for use with the complete Husqvarna 100-series, including chainsaws. Offers excellent cooling and features an intuitive 3-LED charge indicator.
Specification
Battery Capacity 4.0 Ah
Battery Type Lithium Ion
Battery Voltage 36 V
Energy 144 Wh
Weight 1.2kg
Run Times:
120i Chainsaw - Up to 35 mins
115iPT4 Pole Pruner - Up to 90 mins
115iL Grass Trimmer - Up to 60 mins
115iHD60 Hedge Trimmer - Up to 90 mins
LC141i Mower - Up to 30 mins
LC141iV Mower - Up to 25 mins
LC146i Mower - Up to 25 mins
S138i Scarifier - Up to 25 mins
Dedicated
Spares Department