Masport Olympic 500 Cylinder Mower
RRP is
£1132.00
(Inc VAT)

PDI: This machine will be supplied fully PDI'd as per the manufacturers specifications. See more...
Delivery: Free delivery to the UK mainland (Except Scottish Highlands and islands). See more...
Free 1 Litre of WGM 10W40 Oil with this machine
Description
For precision cutting performance and value for money, look no further than a Masport Cylinder Mower. The ability to acheive very low cutting heights for manicured lawns with "Wimbledon Stripe" effect from the rear roller and the result is nothing short of an absolutely professional finish. Just choose the model that suits you best.
Specification
Model 419091 Olymipic 500
Description Cylinder Mower
Cutting Width 20" (51cm)
Engine Briggs & Stratton 550 127cc
Grass Catcher Plastic Box / 70 Ltrs
Height Adjustment Micro
Weight 68 kg
Warranty 2 Years
Accessories
1 Litre Bottle of the Correct Grade of engine oil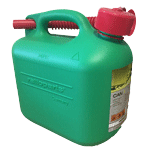 5 Litre Fuel Can
Fuel Fit - Fuel stabiliser additive for petrol engines. Protects your engine against harmful impact of ethanol blended petrol.
Free Delivery
to UK Mainland
Dedicated
Spares Department