AL-KO CT400 Combi Trailer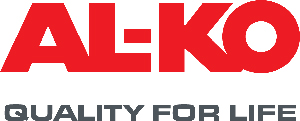 Carriage:

Delivery from £5.00 if ordered without a machine, to check please c

all or

click here for more information...
Description
The CT 400 Premium is a Heavy-Duty Plastic dump trailer which can be either towed using a garden tractor / ATV or pushed manually. It has a support caster wheel and a large 400kg capacity. Pneumatic tyres and a tipping facility complete this useful traile
Features
Trailer / Barrow - The trailer can be easily converted from a high capacity trailer to a pedestrian barrow, without the need for tools.
Large Wheels and Tyres - The large diameter wheels with wide pneumatic tyres enable a high carrying capacity as well as reducing ground pressure and improving traction on rough ground.
Tipping Mechanism - The trailer can easily be tipped using a simple lever on the draw bar. This enables easy and accurate dumping of heavy and/or loose materials.
Specification
Load Weight - 881lbs / 400kg
Carrying Capacity - 10 cu. ft. (heaped)
Wheel Size - 15/6.00-6
Max. Towing Speed - 5mph
Dimensions - L 168 x W 94 x H 71cm (in towing position)
Weight - 39kg (empty)
Dedicated
Spares Department