Husqvarna 525RX Brushcutter
PDI: This machine will be supplied fully PDI'd as per the manufacturers specifications. See more...
Delivery: Free delivery to the UK mainland (Except Scottish Highlands and islands). See more...

Description
Powerful yet lightweight and comfortable brushcutter. Tough on grass and undergrowth, easy on you.
Features
Fuel pump - Fuel pump designed for easy starting.
Combi-guard - The cutting attachment combi-guard can be used with either a grass blade or a trimmer head.
Grass bevel gear - Bevel gear designed with high torque and the cutting equipment parallell to the ground for best cutting performance
Auto return stop switch - Stop switch automatically resets to the ON position for trouble-free starting.
Tap 'n Go trimmer head - Twin line cutting system with Tap 'n Go for quick line feed.
Intuitive controls - The choke and purge are easy to reach and understand.
X-Torq® engine - The X-Torq® engine design increases torque over a wider rpm range providing maximum cutting power.
Offset handle bar - Angled handlebar and comfort handles provides excellent grip and working position.
Balance 35 - Ergonomic harness that distribute the load optimally between your shoulders, chest and back.
High offset post - High offset post increases freedom of movement when working on slopes.
Stand alone starter - The stand alone starter makes it easy to change starter cord if needed.
Specification
Model 525RX
Cylinder Displacement 25.4cm3
Power Output 1kW
Maxiumum Power Speed 8500rpm
Fuel Tank Volume 0.51L
Fuel Consumption 600g/kWh
Spark Plug NGK BPMR8Y
Electrode Gap 0.65mm / 0.03"
Vibration Level (L/R) 2.1/2.3m/s2
Sound Pressure at ear 93dB(A)
Sound Pressure Guaranteed 106dB(A)
Gear Ratio 13:19
Drive Gear Angle 60o
Equipment Type OEM Trimmer Head - T35 M10 / OEM Grass Blade - Grass 255-4 / OEM Harness - Balance 35
Weight (Excl Cutting Equip) 5.1kg
Warranty 2 Years
Accessories
Replacement Nylon Cord
2 stroke oil 1 Litre bottle
Fuel Mixing Bottle - Complete with 25/1, 32/1, 40/1 & 50/1 mixing ratios. (50/1 required on this machine)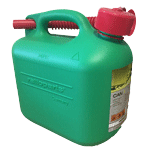 5 Litre fuel can
Fuel Fit - Fuel stabiliser additive for petrol engines. Protects your engine against harmful impact of ethanol blended petrol.
Free Delivery
to UK Mainland
Dedicated
Spares Department