Husqvarna 553RBX Backpack Brushcutter
PDI: This machine will be supplied fully PDI'd as per the manufacturers specifications. See more...
Delivery: Free delivery to the UK mainland (Except Scottish Highlands and islands). See more...

Description
Husqvarna 553RBX is our strongest backpack brushcutter and is developed for the toughest grass- and brush-clearing in difficult terrain. The X-Torq™ engine provide raw power and excellent fuel economy. It's unique harness is designed for dynamic muscle work and minimum strain on the user.
Features
Fuel pump - Fuel pump designed for easy starting.
Combi-guard - The cutting attachment combi-guard can be used with either a grass blade or a trimmer head.
Grass bevel gear - Bevel gear designed with high torque and the cutting equipment parallell to the ground for best cutting performance
Heavy duty bevel gear - Transmission and bevel gear in proven design together with a sturdy trimmer head for trouble free work.
Auto return stop switch - Stop switch automatically resets to the ON position for trouble-free starting.
Tap 'n Go trimmer head - Twin line cutting system with Tap 'n Go for quick line feed.
X-Torq® engine - The X-Torq® engine design increases torque over a wider rpm range providing maximum cutting power.
J-handle - Equipped with J-handle for greater versatility.
Comfortable harness - Comfortable padded harness.
Stand alone starter - The stand alone starter makes it easy to change starter cord if needed.
Specification
Model 553RBX
Cylinder Displacement 50.6cm3
Power Output 2.3kW
Maxiumum Power Speed 9500rpm
Fuel Tank Volume 0.8L
Fuel Consumption 449g/kWh
Idling Speed 2800rpm
Vibration Level (L/R) 2.7/3.8m/s2
Sound Pressure at ear 97dB(A)
Sound Pressure Guaranteed 118dB(A)
Gear Ratio 1:1.4
Drive Gear Angle 30o
Equipment Type OEM Trimmer Head - T45X M12 / OEM Grass Blade - Multi 275-4 / OEM Harness - Integrated
Weight (Excl Cutting Equip) 12.1kg
Warranty 2 Years
Accessories
Replacement Nylon Cord
2 stroke oil 1 Litre bottle
Fuel Mixing Bottle - Complete with 25/1, 32/1, 40/1 & 50/1 mixing ratios. (50/1 required on this machine)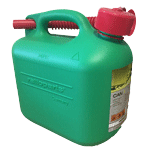 5 Litre fuel can
Fuel Fit - Fuel stabiliser additive for petrol engines. Protects your engine against harmful impact of ethanol blended petrol.
Free Delivery
to UK Mainland
Dedicated
Spares Department