Apache M210 Sickle Bar Mower

PDI: This machine will be supplied fully PDI'd as per the manufacturers specifications. See more...
Delivery: Free delivery to the UK mainland (Except Scottish Highlands and islands). See more...
Free 1 Litre of WGM 10W40 Oil with this machine
Description
The Apache M210 is a self propelled sickle bar mower, ideal for cutting long grass and shrubs in paddocks, orchards and gardens. A wide cutting width and track grip tyres make this machine ideal for difficult areas.
Features
Sickle bar mower
Self propelled, easy to operate
Ideal for cutting long grass and shrubs
Briggs & Stratton 625 series 190cc engine
87cm / 35" cutting width
Double reciprocating blades
Adjustable handle
Specification
Model Apache M210
Engine Briggs & Stratton 625 Series 190cc Engine
Blades Double reciprocating blades
Handle Adjustable
Gears Self Propelled
Cutting Width 34" (87cm)
Weight 56kg
Accessories
1 Litre Bottle of the Correct Grade of engine oil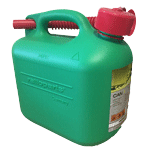 5 Litre Fuel Can
Fuel Fit - Fuel stabiliser additive for petrol engines. Protects your engine against harmful impact of ethanol blended petrol.
Free Delivery
to UK Mainland
Dedicated
Spares Department