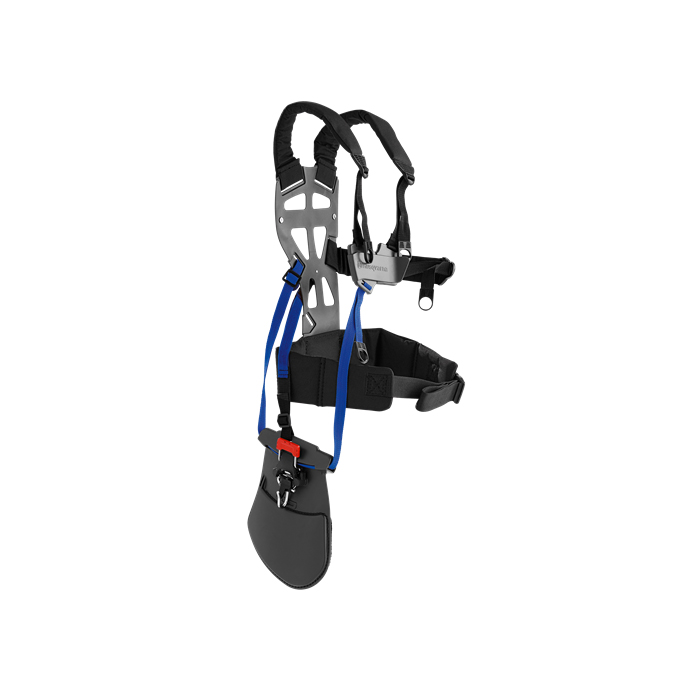 Husqvarna Balance X/XB Harness
Carriage:

Delivery from £5.00 if ordered without a machine, to check please c

all or

click here for more information...
Description
The Balance X Harness distributes the load across a large area for added comfort. The harness has a wide and ventilated back plate and wide shoulder pads. This reduces strain and gives weight distribution between the left and right shoulder and between the hip and shoulder. The shock absorbing hip pad can be adjusted for grass- or forest position and has a travel connection. The harness is very easy to adjust for the best fit with an easy chest plate and hip belt. The quick release helps to remove the product from the harness easy and safe.
Wide, Vented back plate
Quick set adjutment points
Padded, ergonomic straps
Shock-absorbing hip pad
Flexible hip pad suspension
Wide, supporting hip belt
Quick release on hip pad
Grass and forest mode
The Balance XB is equipped with a holder for a battery carrier so you can bring an extra battery.
Dedicated
Spares Department