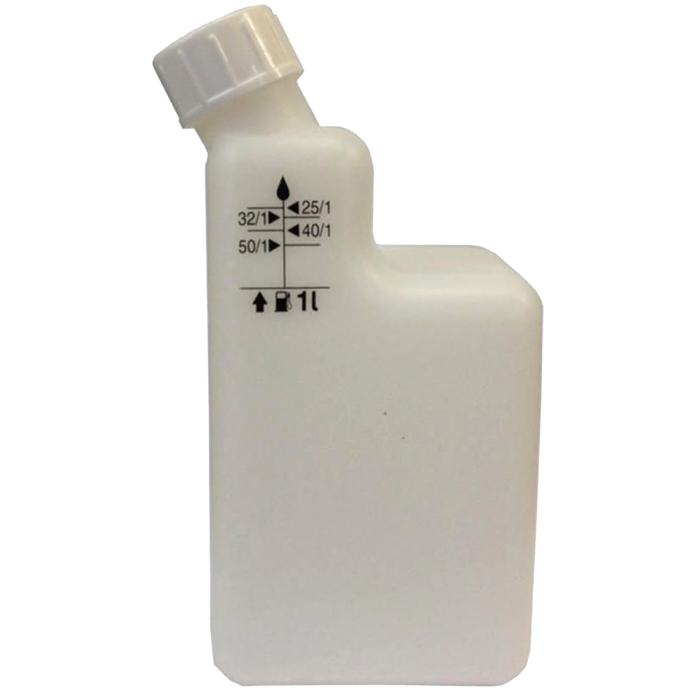 Fuel Mixing Bottle
Carriage:

Delivery from £5.00 if ordered without a machine, to check please c

all or

click here for more information...
Description
1Ltr 2-Stroke Mixing Bottle Pre Mix Simply add one litre of fuel to the first line, then add 2-stroke oil to the line of the required mixture ratio.
Mixes the following ratios: 40/1 25/1 32/1 50/1
Ideal for all 2T engines, Gokarts, Mowers, Chainsaws, Motorcycles, Stihl Saws etc.
Accurately measure mixtures quickly and easily everytime. Mix, shake and use
Dedicated
Spares Department