The 3 Different Honda Battery Lawn Mowers: Which One is Right for You?
22nd Aug 2023

If you're in the market for a new lawn mower, you might be considering a Honda. Honda is known for its high-quality and reliable garden machinery, and their battery lawn mowers are no exception. In this article, we will explore the three different Honda battery lawn mowers available and help you determine which one is the right fit for your needs.
The Honda HRG 416 XB is a 16-inch cordless push lawn mower that is perfect for small to medium-sized lawns. It features a powerful battery that provides enough runtime to mow up to 450 square meters on a single charge. The lightweight design and easy maneuverability make it a breeze to use, even in tight spaces. With its adjustable cutting height and grass bag capacity of 50 liters, this mower offers great versatility and convenience.
If you have a larger lawn or prefer a self-propelled mower, the Honda HRG 466 XB is the perfect choice for you. This 18-inch cordless self-propelled lawn mower offers the same reliability and performance as the push model but with the added convenience of a self-propulsion system. The variable speed control allows you to adjust the cutting speed to match your pace, making mowing effortless. It also features a larger grass bag capacity of 55 liters, reducing the need for frequent emptying.
If you're looking for a high-end battery lawn mower with advanced features, the Honda HRX 476 XB is the top choice. This 18-inch cordless lawn mower not only offers variable speed control for easy maneuverability but also has a mulching capability. The Versamow™ Selective Mulching System allows you to choose between bagging, mulching, or a combination of both, giving you ultimate control over your lawn's appearance. With its larger cutting width and generous grass bag capacity of 70 liters, this mower is suitable for larger lawns and professional use.
Which Honda Battery Lawn Mower is Right for You?
Choosing the right Honda battery lawn mower depends on the size of your lawn, your preferred cutting method, and your personal preferences. Here are some additional factors to consider when making your decision:
1. Lawn Size
If you have a small to medium-sized lawn, the Honda HRG 416 XB would be a suitable choice. For larger lawns, the HRG 466 XB or HRX 476 XB would be more appropriate.
2. Cutting Method
If you prefer a traditional bagging method, all three models offer ample grass bag capacity. However, if you want the added benefit of mulching, the HRX 476 XB is the only model that provides this feature.
3. Self-Propulsion
If you find pushing a lawn mower strenuous or have a hilly terrain, the HRG 466 XB with its self-propulsion system may be the best choice for you, or the HRX 476 XB with its Select-Drive Feature.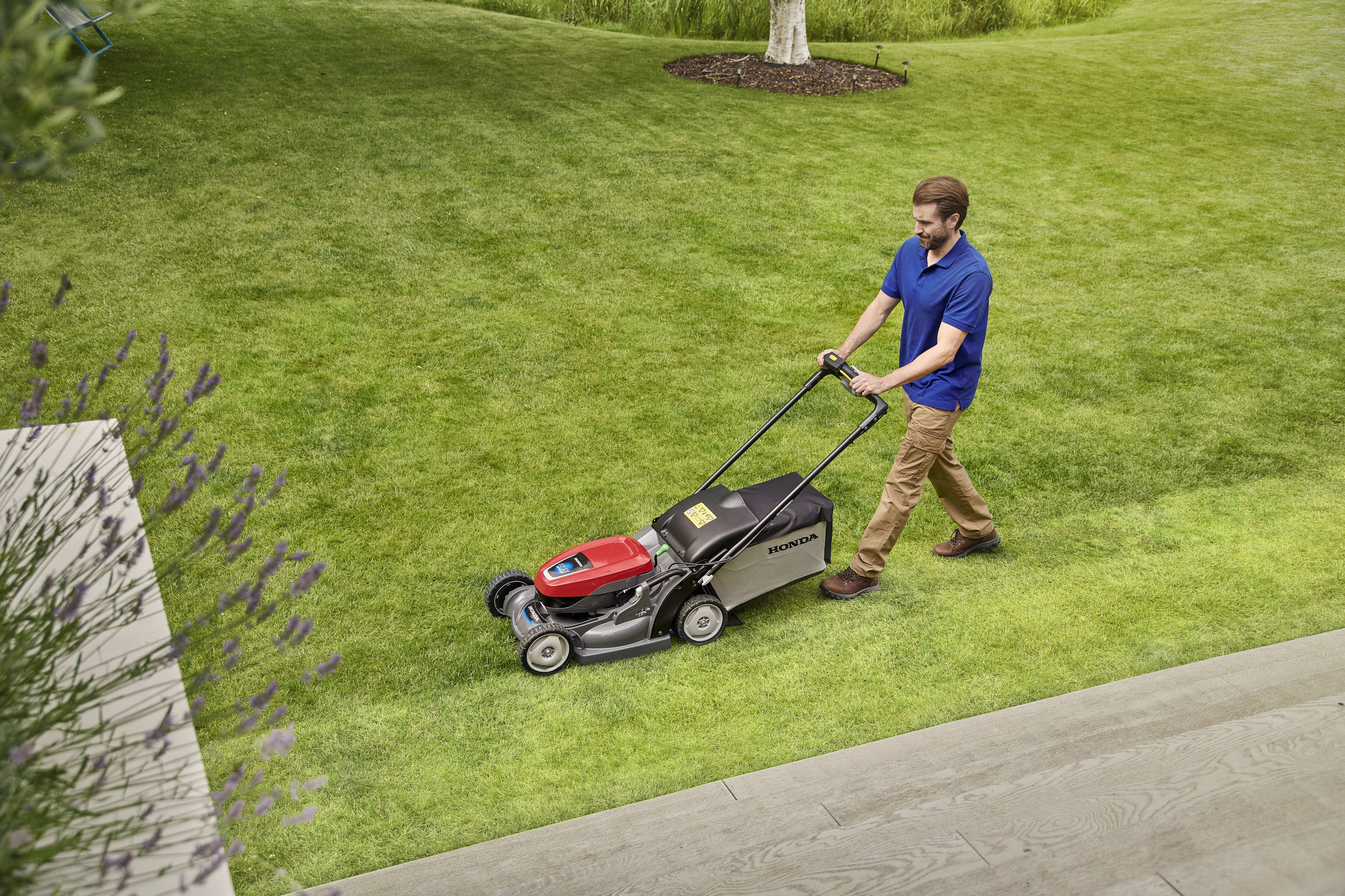 Warranty
All Honda battery lawn mowers come with a 5-year warranty for domestic use, offering peace of mind and ensuring you're covered in case of any manufacturing defects. Additionally, Honda is known for its excellent customer service and support, further guaranteeing your satisfaction with your purchase. We are a fully authorised Honda Dealership, as part of our parent company, Winchester Garden Machinery. We offer spare parts & repairs for all Honda Lawn & Garden Equipment.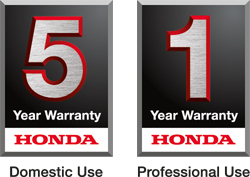 To read more about Honda Warranty, please click here.
Conclusion
When it comes to battery lawn mowers, Honda offers a range of options to suit different lawn sizes and preferences. Whether you need a compact push mower like the HRG 416 XB, a self-propelled model like the HRG 466 XB, or the advanced features of the HRX 476 XB, Honda has you covered. With their reputation for quality and reliability, backed by a comprehensive warranty, you can trust that a Honda battery lawn mower will deliver exceptional performance and make your mowing tasks easier than ever before.
Honda HRG 416 XB 16" Izy-ON Cordless Push Lawn Mower - SHOP HERE
Honda HRG 466 XB 18" Izy-ON Cordless Self Propelled Lawn Mower - SHOP HERE
Honda HRX 476 XB 18" Variable Speed Cordless Lawn Mower with Mulching ability - SHOP HERE
SHOP OUR FULL HONDA RANGE HERE
Related Articles