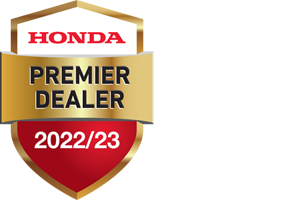 Honda HF2625HT 48" (122cm) Tractor
RRP is £6,580.00 (Inc VAT)
£6,180.00 (Inc VAT)
Saving of £400.00
Price: £6,180.00 (Inc VAT)

Model - HF2625HT
Engine - Honda GCV690H 690cm3 OHV
Fuel Tank - 8.5 L
Speed - Forward 0-8.2 km/h
Speed - Reverse 0-4.2 km/h
Cutting Width - 48" (122cm)
Cutting Height - 29 - 90mm
Grass Catcher Capacity - 350 L
Grass Catcher Emptying - Electric Tip
Weight - 276 kg
Delivery Information
All tractors & riders are delivered personally by one of our experienced team. You can order online if you are in one of the following postcodes, and we will get in touch with you to arrange the delivery date.
For more information on tractor deliveries, including if you are outside of the below areas, or if you want to arrange collection of your machine, please check the delivery charges page located within the "Useful Links" at the foot of every page.
SO; GU; PO; SP; RG - Free Of Charge
CF; NP; CB; EX; TA; DT; BA; BS; SN; BH; BN; RH; TN; ME; CT; SS; CM; CO; SG; AL; LU; HP; SL; ST; TF; WV; WS; DY; HR; WR; B; GL; CV; LE; OX; NN; MK; PE; WD; EN; UB; HA; NW; N; E; IG; RM; W; WC; EC; TW; SW; SE; DA; BR; CR; SM; KT - £75 delivery charge
Model - HF2625HT
Engine - Honda GCV690H 690cm3 OHV
Fuel Tank - 8.5 L
Speed - Forward 0-8.2 km/h
Speed - Reverse 0-4.2 km/h
Cutting Width - 48" (122cm)
Cutting Height - 29 - 90mm
Grass Catcher Capacity - 350 L
Grass Catcher Emptying - Electric Tip
Weight - 276 kg
Shop Online with confidence. Winchester Garden Machinery, a family-run business, are one of the largest retailers of garden machinery in the UK. We have been established for over five decades serving organisations, businesses, and valued customers both in store and online. Our four showrooms are based in the south, but you will experience the same high level of quality of service from our 50+ knowledgeable staff when you shop online or by phone, as you would do in our showrooms.
Fast Delivery
Most products are shipped to be delivered in 2-3days as standard. Next day service is offered, please check shipping options upon checkout.
Authorised Dealers
We are authorised retailers for all of the equipment we sell including top brands such as Honda, Stihl, Husqvarna, Hayter, Toro and Countex.
Price Promise
A vast majority of our products for sale online have discounts applied so we are always competitive on price. If you feel we are not competitive enough, please contact us and let us know.
Aftersales
As a top retailer we offer expert advice on the machinery we sell, along with servicing and spare parts.
Commitment to Quality
Our friendly and professional staff are available by telephone or email to give expert advice on the best machines to suit your requirements and ensure that you receive the best quality at the right price.